The full-size pickup category is constantly evolving, and that means that the trucks themselves need constant updating and redesigning over the years. A smart automaker creates a truck that only needs slight tweaks along the way in order to keep up and stay relevant and with the times.
Last redesigned for 2007, the Toyota Tundra has been reliable in its' class. While many think of the pick-up segment to be the territory of America's "Big Three," the Tundra has shown itself to be more than capable over the years. The 2019 Toyota Tundra is another excellent entrant in the class, still bearing many similarities to the first Tundras of the current generation that rolled off the lines over a decade ago.
On the other side of the coin is the 2019 Chevy Silverado 1500. While it also underwent a redesign for 2007, it is now on its second redesign since then. You're probably thinking that there is no way a truck that has been rolling on for over a decade can best a truck that just underwent it's second ground-up evolution in 6 years.
You'd be wrong.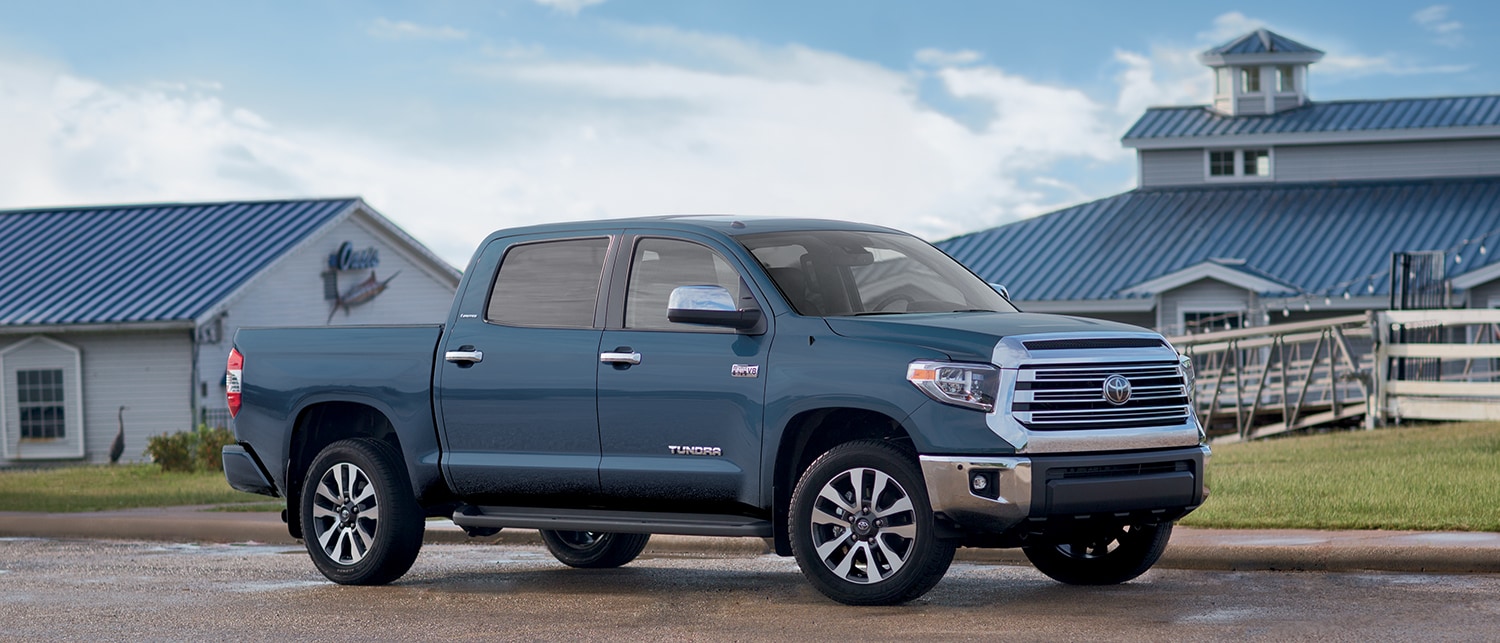 How safe is the 2019 Toyota Tundra?
No pick-up truck on the market provides as many standard driver assistance features as the 2019 Toyota Tundra does. From the start, you get the Toyota Safety Sense P suite that includes a Pre-Collision System with Pedestrian Detection, Lane Departure Alert with Sway Warning System, Automatic High Beams, and Dynamic Radar Cruise Control. Trailer Sway Control is also standard across the range, along with the Star Safety System that adds Brake Assist and Smart Stop Technology on top of the standard stability and traction control systems. Toyota vehicles also come with ToyotaCare No Cost Maintenance Plan which offers maintenance to your damaged vehicle as well as roadside repairs, in case of an emergency.
While the 2019 Chevy Silverado 1500 offers all of these features as available options, they are reserved for higher trims - you can't get a base model with Lane Keep Assist, not even as a cost-adding option. It's ridiculous that a modern vehicle that was just redesigned doesn't even offer these systems across its range. 
Does the Toyota Tundra or the Chevy Silverado 1500 give better performance for the price?
Truck makers like to tout maximum weight numbers without giving context, and discuss power number without pointing out what that power will cost.
Sure, you can get a brand new 2019 Chevy Silverado 1500 with a beefy 6.2-liter engine, and that can tow up to 12,000 pounds. It also comes with an MSRP that is nearly twice the price of the 2019 Toyota Tundra SR - which can tow up to 10,200 pounds.
We know the folks of Johnstown and Portage have plenty to tow and haul, but also like a good value. A solid work truck is what they need - and the Tundra provides that, with a 5.7-liter V8 that churns out 381 horsepower and 401 lb-ft of torque. It can be equipped with two- and four-wheel drive, deal with a payload of up to 1,730 pounds, and will hit that max tow weight of 10,200 pounds - all with an MSRP of under $33,000.
For that price in the Chevy, the best you'll get is the 5.3-liter V8, with less power at 355 horsepower and 383 lb-ft of torque. It also can't tow quite as much, with towing capacity topping out at 9,800 pounds. It's one of those pesky truths - once you level the playing field, you can see how the Tundra provides better bang for its' buck when it comes to working capabilities.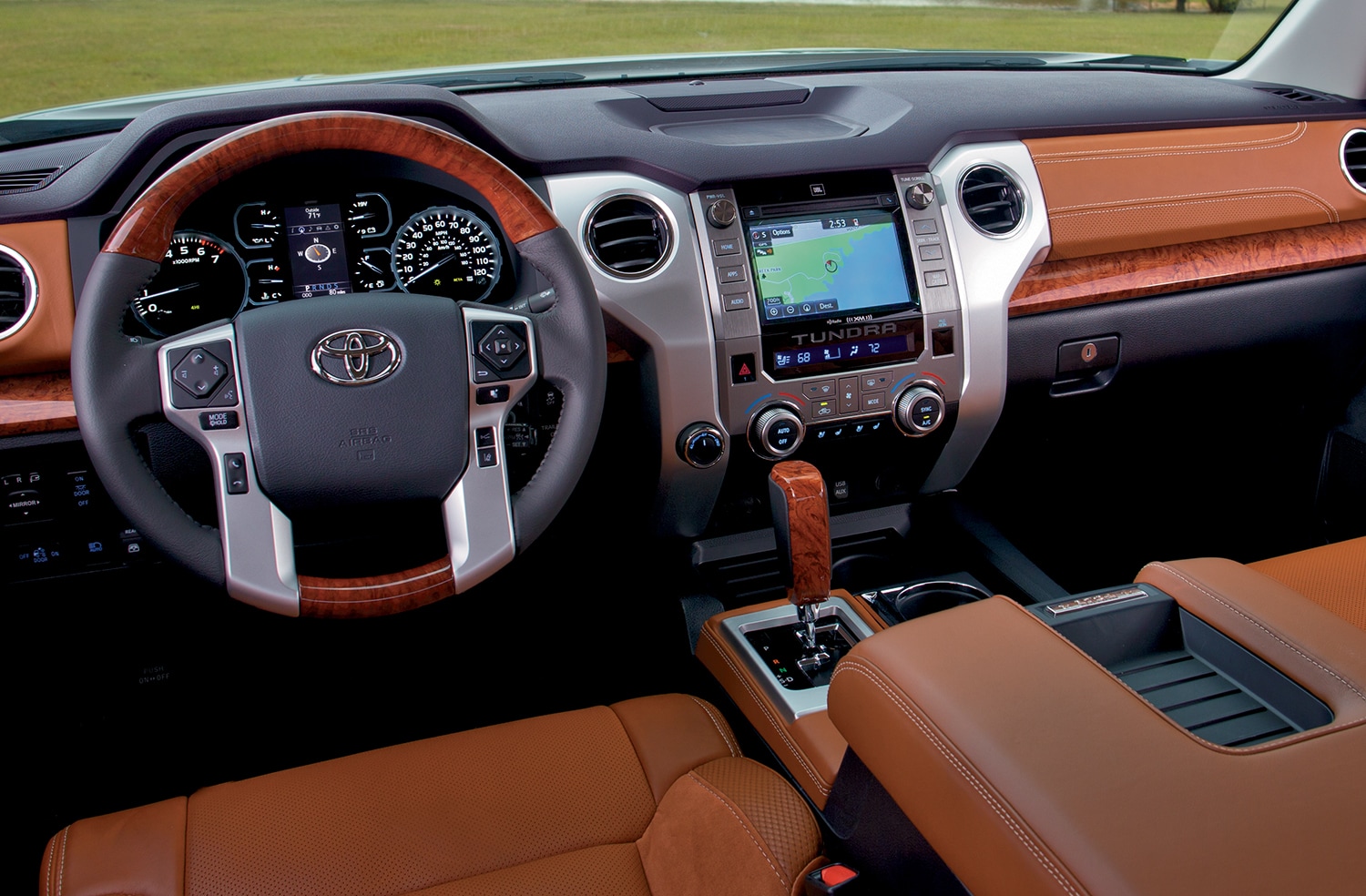 Does the Toyota Tundra or the Chevy Silverado 1500 have a better resale value?
You don't want to buy something, only to have it lose value rapidly. That's bad business. A great vehicle will retain its value over the years, so that when you want to sell it and update or upgrade in six to ten years, you'll get plenty of cash back for it. We know the folks of State College love getting their money's worth.
Since its introduction in 2012, the Toyota Tundra has won Kelley Blue Book's Best Resale Value Award for full-size pickup trucks for the past five years, and finished in the top three the other two years. There's no doubt that the 2019 Toyota Tundra will also finish in the top three. On average, they retain 54% of their original sales price if you want to sell it after five years - that's far above the overall average of 33%.
While the Chevy Silverado 1500 is expected to retain above-average value, it is not expected to be close to the Tundra - history backs that up, as the Silverado 1500 has not even cracked the top three in resale value since 2014.
Is the 2019 Toyota Tundra a reliable truck? Very.
It doesn't matter how good a vehicle is, if it isn't reliable, and you can't count on it being by your side day after day. Every year, JD Power ranks trucks in terms of initial quality and expected reliability. The Chevy Silverado is touted as the JD Power award winner - which is true. It has the highest overall score.
However, JD Power breaks down the scores, and that's where the difference lies. While the Silverado is highest overall, when it comes to the Mechanical rating, there is a massive gap between the Tundra and the rest of the field. Based on problems reported by verified owners, relating to the engine and transmission reliability as well as overall driving performance, the Tundra was rated 9 out of 10. No other truck, the Chevy Silverado 1500 included, did better than a 7 out of 10.
Sure, the Silverado rated higher in terms of climate control and infotainment reliability, but you can still drive your vehicle with an unreliable radio - how comfortable are you driving it with an unreliable engine?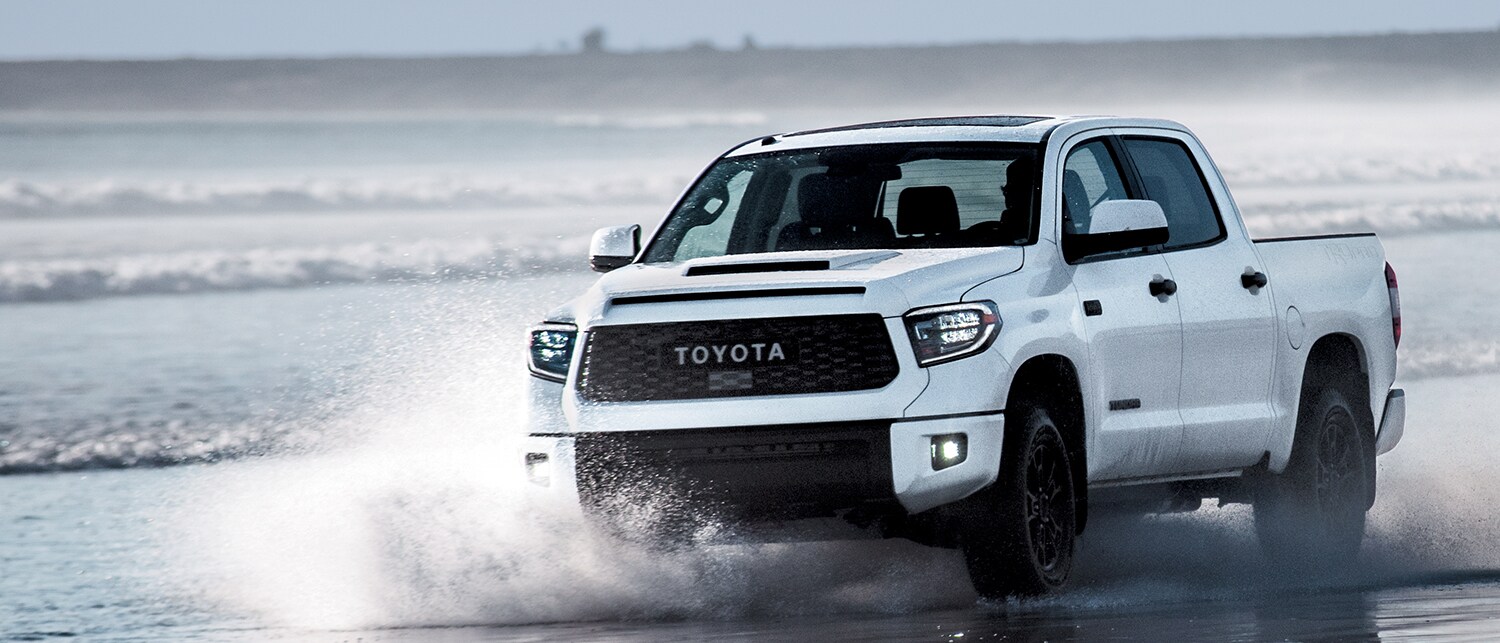 ---
We're comfortable saying that the 2019 Chevy Silverado 1500 is bigger and stronger than the 2019 Toyota Tacoma. And when you want to spend the money, you can get more toys with it as well. However, at Bobby Rahal Toyota of Lewistown, we know the folks of Lewistown, State College, and Centre County are smarter than that. They want safety, reliability, value, and the knowledge that their truck will retain its value over the years, and not just rely on brute force. That's why the right choice for them is a 2019 Toyota Tundra.