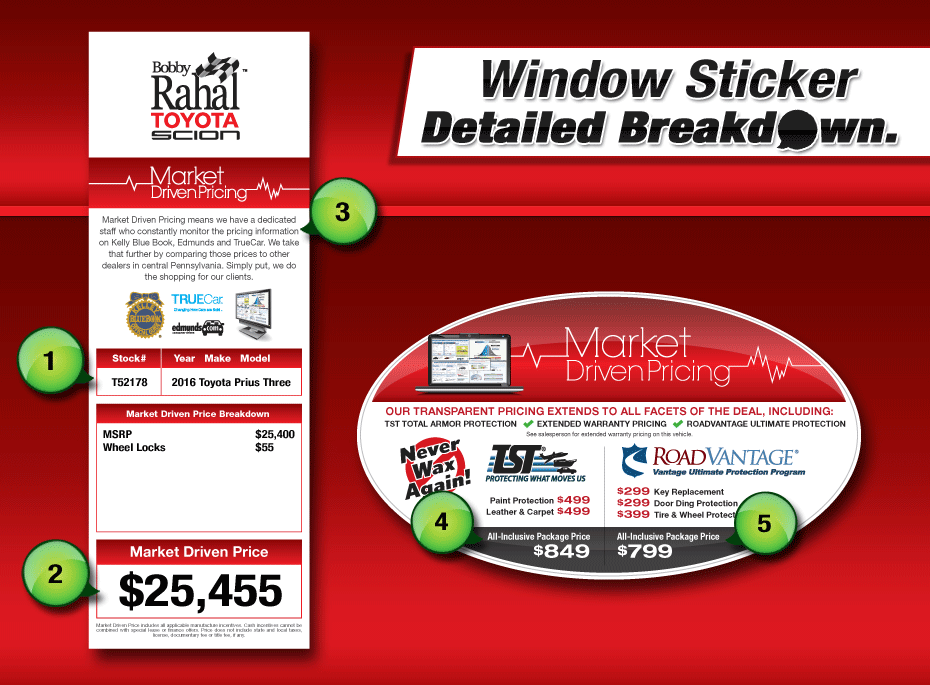 QR Code
- Scan this code with your cellphone using a QR code reader app to bring up complete vehicle details!

Vehicle Information
- Present the stock number to a sales associate for quick and easy reference.

Live Market Driven Price
- Same price everywhere - On the web, over the phone and on the window sticker.

Incentives
- These are current special incentives from the manufacturer. Ask a salesperson for details.

Vehicle Service Agreements
- Clearly marked pricing on all facets of the deal.

TST Paint & Fabric Protection - Ways to protect your investment.